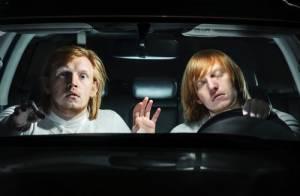 By now you have probably heard one of the many public service announcements reminding drivers to keep their hands off of their cell phone while driving. Ever since cellular telephones exploded in popularity, there have been car accidents caused by people talking or texting on their phones. Texting while driving is a highly-reported issue, but you should know that there is another cause of dangerous distracted driving. Drowsiness, or simply being sleepy, is also a factor in many distracted driving accidents.
New Research Shows Sleepy Drivers Are Prevalent
A recent study released by the AAA Foundation for Traffic Safety found that the rate at which motor vehicle accidents happen is much higher than previously estimated. While government statistics indicate that only about 1 to 2 percent of all car accidents involve a drowsy driver, AAA's research shows that the actual rate of drowsiness-caused car accidents is about ten times that. Behind-the-wheel sleepiness was found to be a factor in almost 11 percent of all car accidents which resulted in injury, significant property damage, and/or airbag deployment.
...