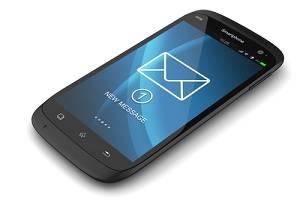 For years now, public awareness campaigns have been reinforcing the inherent danger of cell phone use while driving. In fact, one could argue that the war against texting and driving is nearly equivalent to the anti-drunk driving efforts of the 1980's. Today, 47 states and the District of Columbia have instituted complete bans on texting while driving, while Texas and Missouri maintain bans for younger drivers. Only Montana and Arizona have no laws prohibiting such mobile device use. However, a new study suggests that simply hearing a cell phone notification may be just as distracting as actually using the device.
Interesting Research
Conducted by researchers at Florida State University, the study was published in the Journal of Experimental Psychology. Lead author Cary Stothart and his team examined the impact to an individual's attention caused by a cell phone notification—either an audible tone or vibration—while performing a task that demanded concentration. Using a non-driving computer project, test subjects were asked to perform an attention-intensive task twice. During the second round, participants received either a call, a text, or no notification, but were not permitted answer the call or read the message. The subjects were not aware that the texts and calls were part of the study.
According to the team's results, participants who received notifications were three times more likely to make mistakes on the task that those that did not receive a call or text. Those who received calls were the most distracted of any group. When compared with similar studies related to actual cell phone use, the effect of the simple notification was found to very comparable to the distraction created by talking on the phone or texting.
...