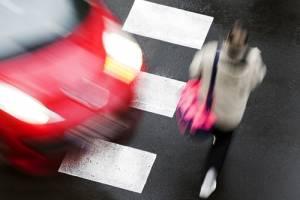 According to the National Highway Traffic Safety Administration (NHTSA), pedestrian fatalities from car accidents have recently reached a 30-year high. California is responsible for more pedestrian deaths than any other state, with almost 900 in 2018 alone. In part, this is due to the state's large population, but California also has a higher rate of pedestrian fatalities than many other states, with pedestrians accounting for almost 25 percent of all traffic deaths. In light of these shocking statistics, you may be wondering why pedestrian accidents are so common, and what you can do to avoid becoming a victim.
Factors That Lead to Pedestrian Accidents
One likely reason for the prevalence of pedestrian accidents in California is the presence of several major cities. The NHTSA reports that 80 percent of fatal pedestrian accidents happen in urban areas, and California is home to four of the 15 largest U.S. cities by population, including San Jose and San Francisco. If you are walking in an urban area in California, you should take extra care to stay aware of your surroundings and avoid putting yourself at risk.
Other common contributing factors in pedestrian accidents include low visibility during dark hours, distraction and alcohol intoxication on the part of both drivers and pedestrians, speeding, and improper use of sidewalks and crosswalks. To reduce the risk of accidents, the NHTSA and the California Office of Traffic Safety advise pedestrians to use lights, reflectors, and bright clothing; obey traffic signals and use crosswalks when crossing the street; and avoid walking near the road when they are drunk or using their cell phones.
...