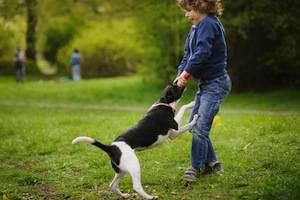 Dog bites have the potential to cause a significant amount of damage. Even in with small dogs, a well-placed attack can cause life-long injury, disfigurement, or even death. In incidents where the victim is a child, especially those under the age of five years, the effects are often especially heinous. The laws surrounding these vicious canine attacks are unique to this age group.
Higher Risk Factor in Children
Children are more likely to sustain a bite from an animal than an adult. Dog owners should be aware of their dog's behavior, from their body language to history. Additionally, with strangers, these owners should always use extra caution upon the first few introductions.
...