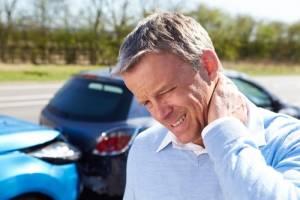 Auto accidents happen so quickly and are so traumatizing that a person's adrenaline can mask the symptoms of an injury. Unfortunately, some of those injuries may be severe. In some cases, they may even be life-threatening. With that in mind, it is recommended that every accident victim know the most commonly experienced delayed injury symptoms. Learn more about them, and discover where you can find assistance with your claim, with help from the following information.
Head and Brain Injuries
Of all the types of injuries a victim can sustain during an accident, those involving the head are among the most common. They are also one of the easiest to miss. Victims may not be aware of hitting their head, may lose consciousness, and often lack any open wounds. Furthermore, it does not take an actual blow to the head to sustain a head injury; all that is needed is enough of a force to jar or shake the brain inside the skull. If you experience persistent headaches; changes in mood, personality, or physical function; or feel dizzy or lose consciousness, seek immediate medical help. You may have a head or brain injury.
Whiplash and Other Soft Tissue Injuries
Whiplash occurs when a sudden movement of the muscles in the neck, shoulders, and upper back area become torn, inflamed, or otherwise injured. The same can happen with other muscle groups, such as the lower back or arms. If you experience persistent pain, numbness or tingling in your extremities, headaches, or pinching in your neck or upper back, contact a healthcare professional for an appointment. Though not necessarily an emergency, lack of treatment for whiplash and other soft tissue injuries can leave victims with severe and long-lasting problems.
...