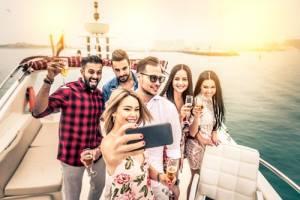 If you are like most people, you probably think of Memorial Day as the official beginning of summer activities. You may enjoy a cookout or day at the lake to commemorate the holiday, or you may simply enjoy the long weekend at home with your family. Whatever your Memorial Day plans, you should know that the risk of being a car accident or boat accident will be higher than normal during the holiday weekend.
Car Accidents Increase During Holidays
Memorial Day is considered one of the most dangerous days to be on the road for several reasons. For many, the holiday would not be complete without a summer cocktail or cold beer. Unfortunately, some people underestimate the amount of alcohol they are consuming and end up intoxicated behind the wheel. Drunk driving accidents peak during holidays such as Memorial Day. During the 2016 Memorial Day weekend, 36 percent of fatal car accidents involved a driver impaired by alcohol. Drugged driving is also a serious concern. People under the influence of cannabis, prescription drugs, or other substances may experience delayed reaction time and other effects that make them more likely to cause an accident. If you are planning to be on the roads during the upcoming holiday, make sure to be extra vigilant for drivers who are impaired by drugs or alcohol.
Boating Accidents Are Often Taken Too Lightly
Nothing beats the feeling of cruising around in a boat. Unfortunately, boating can be a risky activity. Each year, hundreds of people lose their lives in boating accidents, and thousands more are injured. Alcohol use is also a leading contributing factor in serious boat accidents. People who would never consider driving drunk justify boating under the influence of alcohol because they mistakenly believe that it is not as dangerous. Operator inexperience, operator inattention, excessive speed, improper lookout, and machinery failure are also top contributing factors in boat accidents.
...