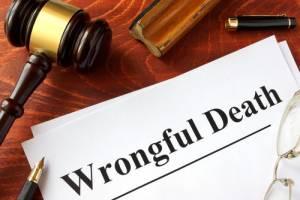 Schools, daycares, and other institutions responsible for the safety of children are held to very high standards. These facilities have a legal obligation to make the premises safe and free from unreasonable dangers. This includes keeping the buildings and grounds free from hazards like broken stairs as well as making sure children are adequately supervised. Sadly, one California family is grieving after their teenaged son passed away in an incident at a Colorado school.
Drunk Driver Hits 15-Year-Old Student Who Wandered from Campus
The young teen who tragically lost his life was adopted by his parents at age three. He had been in foster care and was suffering from symptoms related to a traumatic brain injury. The parents struggled to find a school which could appropriately meet their son's unique needs, so they sent him to a school specializing in behavioral health issues. In August of last year, the 15-year-old wandered off of the school campus and was stuck and killed by a drunk driver. The driver, who had a blood alcohol content of 0.189 percent, fled the scene of the crime but was later found and arrested by the police. He pled guilty to vehicular homicide-DUI and leaving the scene of an accident involving death.
Parents Say Special Needs Teen Was Not Properly Supervised
Parents of the young man who passed away believe that their son would still be alive if school personnel had been more vigilant. The school is designed for students who suffer from intellectual and developmental disabilities and mental health issues. The young man's parents say that school staff knew that their son needed constant monitoring and close supervision. They believe that the school was negligent in their failure to properly supervise their child and keep a secure facility. They are suing the facility for negligent supervision and wrongful death. If they are successful in their suit, the school will likely be forced to pay the parents compensation for damages related to the teen's death. These damages could include compensation for medical bills related to their son's death, funeral expenses, the loss of love and companionship of the child, and for destruction of the parent-child relationship.
...