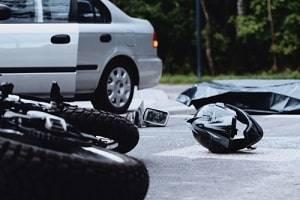 According to the California Office of Traffic Safety, approximately 500 motorcyclists die and many more are injured in accidents each year, often because of another driver's negligence. The physical, emotional, and financial costs for motorcycle accident victims can be extreme. If you have been injured in a crash, it is important that you understand how to pursue the compensation you need and deserve with the help of an experienced personal injury attorney.
Available Compensation for Motorcycle Crash Injuries
Although California law requires all motorcyclists to wear a helmet, they are still mostly unprotected compared to occupants of other vehicles. When accidents occur, injuries are often severe and have lasting impacts. When another party is at fault, you can pursue compensation through a personal injury lawsuit for damages including:
Medical expenses: Motorcycle accidents can cause traumatic brain and spinal cord injuries, paralysis, loss of limbs, lacerations, and more. You can seek compensation for the cost of emergency treatment, surgeries, medication, and rehabilitation.

...