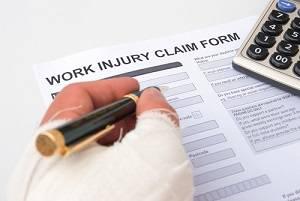 After sustaining an injury while at work, it often becomes difficult, if not impossible, to continue employment. Without working, there is no paycheck and without that income, daily bills start to accrue. Let us not forget that in addition to those monthly dues there now is the added necessity for visits for medical professionals. Many often stress about making ends meet after an injury. Following a workplace injury at the fault of someone else, the negligent party should be held responsible.
Understand the Difference
Understanding the various options for claims is the best way to begin the recovery process. There are two potential routes to pursue. The best solution for you is dependent on the circumstances of the incident. The two options available are:
Workers' Compensation: If the injury occurred at work regardless of fault, you are entitled to workers' compensation benefits. California requires that all employers, even those with only one employee, carry this insurance which covers injuries or illness due to work for almost every circumstance. Even if the victim is also the negligent party, workers' compensation benefits still apply. While you cannot receive pain and suffering compensation, you are eligible for weekly payments to cover the income lost due to injury as well as specific medical bills.
Personal Injury: For a personal injury case to be viable, someone must be at fault. The fault can be a negligent business owner or some other third party. In addition to the lost compensation, you are eligible to receive all of the lost damages, including but not limited to future loss of earning, loss of enjoyment of life, pain and suffering, future medical bills and more.
Can Someone Have Both Claims?
It is not only possible but happens fairly frequently that circumstances fall within the realm of both personal injury and workers compensation claims. This possibility occurs if the employee becomes injured at work but the negligence of an outside source is the cause of the injuries. For instance, you may be able to pursue both avenues if you were injured:
Due to defective machinery used at work; or
As a driver of or passenger in a company vehicle involved in a car accident while working.
The laws of California require employers to have workers' compensation insurance. Anyone who even has one employee is obligated to have it. By carrying such coverage, employers are freeing themselves of potential personal liability lawsuits against the company itself. However, if the company fails to comply with the law and does not have the necessary insurance, personal liability claims can be brought against them for any injuries or illnesses acquired while at the workplace.
If you or a loved one has suffered at the workplace, it is essential that you discuss your situation with an experienced lawyer, one that will fight aggressively to protect your rights. If you are interested in exploring your options for financial and medical recovery with a San Jose, CA personal injury attorney, contact The Law Office of John J. Garvey, III today at 408-293-7777 to schedule your free initial consultation.
Sources:
http://www.dir.ca.gov/InjuredWorkerGuidebook/InjuredWorkerGuidebook.html
http://www.courts.ca.gov/9618.htm