Who Can Be Liable For Construction Site Injuries in California?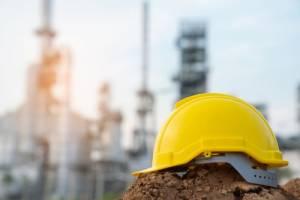 Construction sites are common places for injuries to occur, with the Occupational Safety and Health Administration (OSHA) reporting that falls and scaffolding accidents, machinery, and improper hazard communication are some of the most frequent causes. Usually, the workers on these sites are the most likely victims.
If you are injured in the course of your construction job, you are likely entitled to workers' compensation benefits from your employer, and if you or your employer were responsible for the accident that caused your injury, this may be your only option for compensation. However, many construction site accidents involve the negligence of a third party, in which case you can pursue additional compensation through a personal injury claim.
Negligent Third Parties in a Construction Site Accident
Often, many different parties are involved with a construction project, and it is possible for any of them to contribute to unsafe circumstances that could result in an accident. Possible third parties that could be considered negligent include:
The property owner: Under California law, a property owner can be held responsible for injuries that occur due to his or her willful acts or the lack of ordinary care in managing the property. If the owner is aware of a construction hazard and fails to address it, he or she may be partially at fault for a resulting accident.

Other contractors and subcontractors: Your employer is likely not the only business entity at your worksite. Other contractors who fail to uphold safety standards can create injury risks for not only their own employees, but everyone in the vicinity.

Other employees: An accident could also be the result of the negligent actions or carelessness of an individual employee, perhaps due to their unsafe operation of machinery and equipment.

Manufacturers of tools and equipment: If faulty construction vehicles, tools, or scaffolding are found to be the cause of an accident, the manufacturer or designer of those defective products could be liable for resulting injuries.
Contact a San Jose Workplace Accident Attorney
If you have been injured on a construction site and you are unsure of who is at fault, Attorney John J. Garvey, III can help you investigate the circumstances of the accident to identify any liable third parties and make your case for full compensation. Contact a Santa Clara County personal injury lawyer at 408-293-7777 for a free consultation.
Sources:
https://www.osha.gov/data/commonstats
https://leginfo.legislature.ca.gov/faces/codes_displaySection.xhtml?sectionNum=1714.&lawCode=CIV