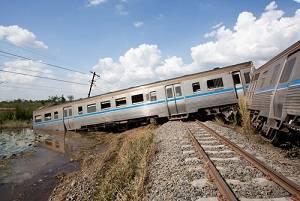 Mass transit is designed to help reduce congestion on our roadways and safely transport people to work and around the Bay Area. However, sometimes because of negligence a form of mass transportation like a bus, light rail or BART, is involved in an accident that leaves many people hurt.
Causes of Mass Transit Accidents
Just because there has been an accident, does not mean the company or agency operating the mass transit was negligent. Before you will be able to successfully get compensated for your injuries, you will need to prove that the negligence of someone connected with the mass transit agency caused your injury.
Some common causes of mass transit accidents include:
Fatigued driver or operator;
Poorly maintained equipment;
Distracted driver or operator;
Equipment malfunction; and
Poorly maintained or designed track.
Getting Fair Compensation
In San Jose, most mass transportation is owned and operated by government agencies. However, this does not mean that if you are hurt they will offer you a fair settlement initially. Oftentimes, agencies are under pressure to settle claims as quickly and as cheaply as possible.
If you ever receive a settlement offer, you need to have your case reviewed by an experienced mass transit accident lawyer. In many cases, it takes a significant amount of work and documentation before you will get a fair settlement offer.
Under California negligence law you are entitled to compensation for your injuries including your medical expense and your pain and suffering. For example, if your injury prevented you from engaging in the types of activities you usually enjoy, you should be compensated for that impact on your lifestyle.
Limited Time to Make a Claim
California has a short time period for people to file personal injury claims. In cases involving government agencies, you may have as little as six months to file the proper paperwork to keep your claim alive.
In cases involving government agencies you may have an administrative deadline and another deadline to file lawsuit if your claim is denied. The second deadline is just 45 days after the denial of the claim. If you miss a deadline, even with good reason, your will likely lose your chance to get properly compensated for your injuries.
If you have been involved in a car accident, you need to speak with a knowledgeable and tough San Jose mass transit injury lawyer right away. Call the Law Office of John J. Garvey, III today at 408-293-7777 to schedule a consultation. You may only have a short period of time to protect your rights.
Sources:
http://www.courts.ca.gov/9618.htm