When Is a Consumer Product Considered Defective in California?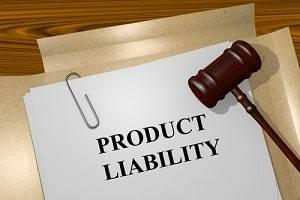 Injuries associated with consumer products accounted "for nearly one-third of all unintentional fatal injuries and nearly half of medically attended nonfatal injuries," according to a report released by the U.S. Consumer Product Safety Commission (CPSC) in 2018. Based on the latest data available—41,200 Americans are fatally wounded by a consumer product-related injury every year, and 39.8 million will require medical treatment for their injuries. This means nearly one out of every 10 Americans will receive medical attention due to such an injury.
What Is a Consumer Product?
The CPSC is a government agency created to protect citizens "from unreasonable risk of injury and death associated with consumer products." The regulatory body excludes some common items from the definition of a "consumer product" because these items fall under the jurisdiction of other government agencies, including, but not limited to boats, firearms, tobacco, automobiles, and more.
Despite these important exclusions, the definition of product liability can be broadly interpreted. For example, the ruling on Soule v. GM Corp. (1994) states, "A manufacturer, distributor, or retailer is liable in tort if a defect in the manufacture or design of its product causes injury while the product is being used in a reasonably foreseeable way." This may be summarized more easily by saying compensation may be owed if a person was injured by a product that:
Contained a manufacturing defect

Was defectively designed, or improperly assembled

Did not include sufficient instructions detailing its proper use or did not adequately warn the person of potential hazards
Contact a Santa Clara County Defective Product Injury Lawyer
Injuries caused by consumer product defects are exceedingly common in the United States. If you or a loved one has been injured by a consumer product despite operating the product in a reasonably safe manner, you deserve to have your claim investigated by a knowledgeable San Jose, CA product liability attorney. Millions will be injured by defective products this year alone, and The Law Office of John J. Garvey, III can help ensure you receive the compensation you need and deserve to fully recover. Schedule your free consultation by calling us today at 408-293-7777.
Sources:
https://www.justia.com/trials-litigation/docs/caci/1200/1200/
https://leginfo.legislature.ca.gov/faces/codes_displaySection.xhtml?lawCode=CCP&sectionNum=335.1
https://www.cpsc.gov/s3fs-public/ICM-2018-Documentation.pdf?YWuW4Jn0eb2hExeA0z68B64cv6LlUYoE