What Are Non-Economic Damages in a Personal Injury Case?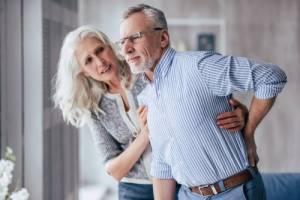 If you have been injured in a car crash or any other accident, the financial costs can be high due to medical bills, property damage, missed time from work, and other expenses. A personal injury claim can often help you recover compensation for these economic damages if your injuries were caused by the negligence of another party. However, in some cases, the economic damages may not fully reflect the impact of your injuries on your life, and it may be worth working with your attorney to pursue further compensation for non-economic damages.
Examples of Non-Economic Damages
The purpose of non-economic damages is to provide compensation for losses due to injury that are not easy to quantify. Often, these losses are related to your mental state or your personal life. Some reasons to pursue compensation for non-economic damages include:
Pain and suffering: While economic damages can cover the cost of medical treatment for your injuries, non-economic damages consider the effects of chronic pain on your day-to-day life.

Emotional distress: Anxiety, depression, grief, and other emotional hardship related to your injuries can be grounds for non-economic damages as well.

Inconvenience: This refers to the ways in which your injuries hinder your ability to perform the regular tasks of living.

Physical Impairment: Non-economic damages can apply when an injury leaves you with a permanent disability that affects your mobility or bodily function.

Scarring and disfigurement: You may be able to pursue additional compensation if an injury has left visible scarring that affects your appearance and possibly your mental state.

Loss of enjoyment: This may apply if your injuries prevent you from engaging in activities that previously brought joy to your life.

Loss of consortium: Also known as loss of companionship, this refers to a situation in which the effects of an injury harm your personal, family, or romantic relationships.
Non-economic damages may be awarded through either a settlement or a trial, and the amount often depends on your attorney's ability to demonstrate the hardship you have suffered. This may mean presenting statements and testimony from you, the victim, as well as your close friends and family members and health professionals familiar with your case. For most kinds of personal injury cases, California law places no limits on the amount of non-economic damages you may pursue, and your attorney can advise you regarding a reasonable figure.
Contact a San Jose Personal Injury Lawyer
For over 40 years, Attorney John J. Garvey, III has been dedicated to helping injury victims recover compensation that fully and fairly reflects the ways in which they have suffered. We will help you build a strong argument for economic and non-economic damages depending on the details of your case. Contact a Santa Clara County personal injury attorney today for a free consultation at 408-293-7777.
Sources:
http://leginfo.legislature.ca.gov/faces/codes_displaySection.xhtml?lawCode=CIV&sectionNum=3333.2.