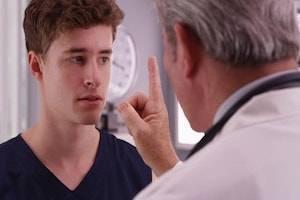 Brain injuries are often unclear at first, especially to those without experience in diagnosis. Many times, these traumatic and life-altering injuries are left undiagnosed at first as many minor symptoms mask those injuries. The medical treatment required in determining the damage is just the start of the financial burden, which may accumulate for an entire lifetime. If someone else is at fault for the damage caused by a brain injury, the economic struggle should not be on the victim, but on those responsible.
Identifying a Brain Injury
Brain injuries can happen anywhere—on a battlefield, at work, on the playground, or in a car. The brain is vital to everyday life functions like breathing, speaking, and walking. Something as simple as a slip and fall is enough to cause a traumatic brain injury.
In the United States alone, an estimated 2.6 million Americans become diagnosed with a brain injury every year and an estimated 52,000 die as a result. A Traumatic Brain Injury (TBI) is typically caused by some outside force impacting the body enough to cause the brain to move about within the skull or possibly causing damage to the head as well. Brain injury symptoms include the following:
Headache;
Nausea;
Confusion;
Cognitive difficulties;
Personality changes;
Depression;
Irritability;
Severe vision impairment; and
Other emotional or behavior changes.
Take Care of the Future
For generations, we were told "dust it off and get back to it" when we got hurt. Only in recent times have researchers, scientists, and experts discovered the lasting effects of brain injuries. When a business, person, or other entity can be held liable for the devastation upon your family, a skilled attorney can work to create a strong case to prove that you were owed a duty of care and that business, person, or other entity failed to uphold that responsibility. Hence, an injury was sustained due to their failure. Together, with the assistance of a skilled and proven attorney, you may be able to receive compensation for medical bills, lost wages, and more.
The Right Attorney is Key
Having the right attorney is what will win or lose a case. You may have all of the necessary evidence; however, without the proper know-how and application of a qualified lawyer, the case may be unsuccessful. The right attorney will utilize the evidence you provide as well as his years of wisdom to assist in building a strong case to earn the most financial compensation possible.
If you would like to speak with a San Jose, CA personal injury attorney about the circumstances leading up to the damage, contact the Law Office of John J. Garvey, III today by calling 408-293-7777 to schedule your risk-free initial consultation.
Source:
http://www.webmd.com/brain/brain-damage-symptoms-causes-treatments#1