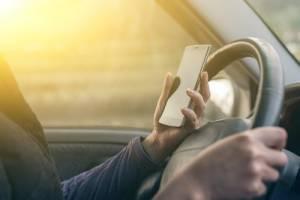 Over the last week, national headlines have been abuzz with the story of an 18-year-old California woman who was broadcasting a video live to social media while behind the wheel. During the course of filming the video, she lost control of her car, resulting in an accident that killed the woman's sister—and the whole thing was immediately posted to Instagram.
Despite warning after warning and countless advertisements and public safety messages, some drivers cannot seem to resist the temptation to use their cell phones while driving. Many convince themselves that it is fine to send a quick text message or read an email. In reality, however, using a hand-held cell phone while driving is simply unsafe.
Fatal Accident in Los Banos
Late last week, a single-car crash claimed the life of a 14-year-old girl when she was thrown from the vehicle being driven by her 18-year-old sister. Such a situation would be tragic under any circumstances but is even more so due to the fact that the driver was live-streaming on social media when the accident occurred. According to numerous new outlets and the video itself—which was posted but has since been removed by Instagram—the driver can be seen laughing, carrying on, and drinking. The video also shows the driver's sister and their 14-year-old friend in the backseat.
Suddenly, the video loses focus, and it is clear that something is wrong. Amidst screams of fear, it is evident that an accident has occurred. Shockingly, the driver picks her phone up again and continues the live-stream. She points the camera at her sister, who is lying the ground critically injured. The driver seems to realize that her sister is dying, and tells the camera that if she goes to jail for life, "you already know why." The sister was pronounced dead and the other 14-year-old suffered serious injuries to her leg. The driver is now facing charges related to vehicular manslaughter while intoxicated, and authorities are reviewing the video as part of their ongoing investigation.
Beware of Other Drivers
When you are on the road, you can only control your own actions. Even if you have put your phone away and limited your distractions, you could still be the victim of poor choices made by other drivers. If you have been injured in a distracted driving accident, contact an experienced San Jose personal injury attorney. Call 408-293-7777 for a free consultation with Attorney John J. Garvey, III today.
Sources:
http://www.cnn.com/2017/07/24/us/livestreamed-deadly-crash-that-killed-teenage-girl-trnd/index.html
http://www.nbcnews.com/news/us-news/california-woman-livestreamed-dying-teen-sister-instagram-after-car-crash-n785846