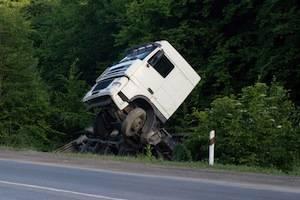 Lack of adequate sleep is believed to be a predominate factor in many of the problems that ail our society today, not the least of which are the associated medical concerns. Studies show that only 65 percent of Americans regularly get the recommended seven hours of sleep at night. Hence, a significant portion of the population suffers from the effects during their daily routines.
Most individuals feel that a lack of sleep is a personal concern and should not be regulated. Yet what happens when fatigue leads to an accident that takes someone else's life? As truckers spend a significant portion of their time on the roadways, it is imperative that these drivers get adequate sleep to ensure the safety of those around them.
It is Not Just Good Sense, it is the Law
The trucking industry is a driving force in our economy. Many of the items we purchase and rely on are only available because a trained truck operator spent several hours driving to retrieve and deliver the items to their desired locations.
Truck drivers have the authority to make as much money or as little money as they want—drivers are paid per mile, and many earn bonuses if they produce the top mileage in a set timeframe. This can push truck drivers to drive "just a little longer" to make their full potential. However, there are limitations that the government has placed on their hours, and these restrictions require truck drivers to get more sleep and spend less time on the road. Restrictions include the following:
A daily driving limit of 11-hours;
A maximum 14-hour workday;
A 30-minute break within the first eight hours;
A maximum workweek of 70-hours, and
If the maximum of 70-hours is met, truckers may only return after taking a 34-hour break which must span at least over two full nights of sleep.
Taking it to the Limit
Truckers and their companies are often urged to push boundaries and break limits. This practice is highly illegal and endangers both the life of the trucker and everyone on the roadway. Moreover, the size of the truck, in comparison to any other vehicle on the road, makes the vehicle a battering ram on wheels and it has the potential to demolish anything in its pathway.
Companies that allow their drivers to exceed maximum limits by more than three hours face penalties of up to $11,000. Drivers are also responsible, and each offense is fineable up to $2,750.
Speak with a Skilled San Jose Truck Driving Accident Lawyer Today
If you were the victim of an accident involving an over-worked, exhausted truck driver and believe that the crash occurred due to negligence, then it is in your best interest to get assistance from a legal professional. If you are interested in discussing your case and exploring your options with a San Jose, CA truck driving accident attorney, contact The Law Office of John J. Garvey, III today at 408-293-7777 to schedule your free initial consultation. Here, if there is no recovery, there are no fees.
Sources:
http://www.cdc.gov/mmwr/volumes/65/wr/mm6506a1.htm?s_cid=mm6506a1_w
http://www.alltrucking.com/faq/per-mile-trucking-salary/
https://www.fmcsa.dot.gov/newsroom/new-hours-service-safety-regulations-reduce-truck-driver-fatigue-begin-today