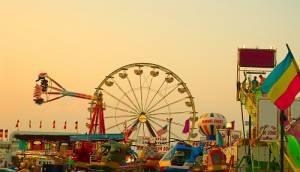 For many, visiting a theme park or fair is one of the most exciting parts of summer. While the vast majority of rollercoasters, haunted houses, and other attractions are safe for the public to enjoy, sometimes lapses in safety precautions lead to horrific accidents. While we sometimes hear about catastrophic injuries and deaths due to ride malfunctions on the news, these are not the most common amusement park accidents. More often, unchecked environmental hazards or inadequate security are to blame for a guest's injury or death. When a park or park staff's negligence causes the death or injury to a visitor, the park may be held liable for damages through an injury lawsuit.
Parks That Skimp on Maintenance Can Cause Deadly Accidents
Many Californians vividly remember the terrible accident which occurred at Disneyland in September of 2003. The derailment of the rollercoaster "Big Thunder Mountain Railroad" lead to the death of one 22-year-old man and the injury of ten other park guests. Investigators eventually determined that inadequate maintenance was the cause of the fatal derailment.
More recently—just a few days ago, in fact—a log ride malfunctioned at Castle Park Amusement Park in Riverside, California. One of the ride's boats overturned, leaving one guest in critical condition and two others with moderate injuries. Park officials claim that the accident was caused by a problem with the ride's water pump, but investigations are still underway.
Park owners, ride operators, and other park staff have an obligation to ensure that rides and attractions are safe for the public. When they do not uphold this duty, they can be held legally responsible for the damages caused by their negligence.
Environmental Hazards and Unsafe Grounds are the Cause of Many Injuries
While catastrophic ride failures certainly can happen in amusement parks, most injuries are not caused by malfunctioning rides. Often, amusement parks that are not properly maintained contain environmental hazards which can present a serious danger to park guests. Even a seemingly simple hazard like spilled oil can lead to serious injuries. Environmental hazards that often lead to premises liability claims include but are not limited to:
Slippery floors on ride entrances and exits;
Uncontrolled or unsafe fires;
Exposed electrical wires or flawed electrical systems;
Cracked or broken sidewalks and walkways;
Poor lighting;
Accumulation of water after rain; and
Defective staircases.
Inadequate park security can also lead to a negligence claim. Theme parks have a responsibility to ensure a safe atmosphere for guests. This usually includes maintaining adequate safety precautions like security cameras and security guards. When a guest is injured or killed by another guest at the park, it is possible that the park could be held partially liable for any injuries sustained.
Contact a Santa Clara Theme Park Injury Attorney
If you or someone you love was involved in an amusement park accident, you may be eligible for compensation. Contact San Jose, California, personal injury lawyer John J. Garvey, III, to discuss your case and explore your options for compensation. Call 408-293-7777 to schedule a free consultation.
Sources:
https://www.latimes.com/archives/la-xpm-2005-dec-03-me-ride3-story.html
https://www.wistv.com/2019/05/26/injured-when-amusement-park-ride-malfunctions/
http://edition.cnn.com/2003/US/West/09/07/disneyland.accident/index.html