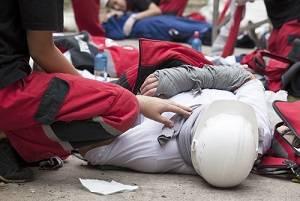 When you have been injured at work, your thoughts may initially turn to filing for workers' compensation benefits to cover the costs and damages associated with your injuries. Such a reaction is reasonable, as workers' compensation is intended to offer coverage for a large majority of workplace accidents and injuries. There are, however, many situations in which workers' compensation is either insufficient or inappropriate, and a separate lawsuit may be necessary.
Personal Injury and Third-Party Lawsuits
The best and most appropriate route for obtaining the compensation you deserve following a workplace injury depends on a number of factors. First, the cause of your injury is important. If you were injured in an accident that nobody else caused while in the normal scope of your job, a personal injury lawsuit will probably not be necessary.
...