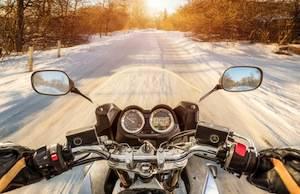 California is well known for extended seasons of tropical weather—an ideal location for year-round motorcycling. There are several reasons why to choose a motorcycle as the primary means of transportation. Along with the thrill of the ride comes the added financial benefit and increased mobility through traffic jams. However, one disadvantage is apparent when it comes to their physical size in comparison to other vehicles in a collision. Precautions must be taken at all times for motorcycle safety. Moreover, there are additional precautions that should be considered during winter months to prevent motorcycle accidents.
Safety Tips for All Driving Conditions
Motorcyclists must follow the same laws of the road as any other vehicle. Additionally, the state has mandated requirements and suggestions that are in place to protect these riders. These safety measures for riders include the following:
...