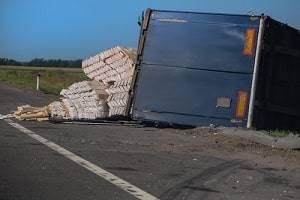 According to statistics from the National Highway Traffic Safety Administration (NHTSA), the number of people injured and killed in accidents involving large trucks has risen significantly in recent years. The primary danger is not to the truck drivers themselves, but to the occupants of the other involved vehicles, who account for over 70 percent of the annual fatalities. Truck accidents are dangerous not only because of the vehicles' large size but also because of the heavy loads they carry. When those loads are not properly secured, they can lead to accidents in a number of ways.
How Unsecured Cargo Loads Cause Accidents in California
Semi-trucks are built to haul heavy weight, but in order to do so safely, they must be loaded properly with their cargo fully secured. When loose cargo shifts in transit, accidents often result because of one of the following reasons:
...