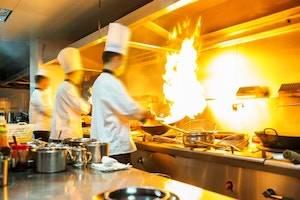 Food service orientated positions can historically be described as jobs with grueling schedules, low wages, and overall stress producers. As of July 1, 2017, the minimum wage for service oriented jobs will increase from $10.50 to $12.00 per hour. Yet while this wage increase may be a welcome advancement, the one factor that change will elude is the dangerous threat of on-the-job or workplace injuries.
Brian Garry, senior director of foodservice for the Cintas Corporation, recently stated that many operators simply do not anticipate an accident or personal injury and are often left unprepared.
In an effort to better educate owners, managers, and employees, Cintas recently identified the top four personal injuries often suffered by restaurant workers.
...