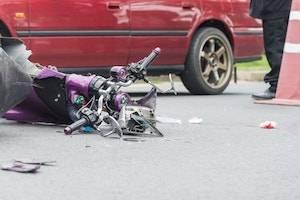 Motorcycle accidents are often debilitating, or even fatal, to those involved. Additionally, the devastation is often preventable, which perhaps makes the emotional impact harder to swallow. Although victims and families may be left in the figurative paralysis of what to do, a quick legal reaction time boosts the chances of a successful outcome.
A successful claim enables victims to gain compensation for much of their loss. No two cases are identical. However, there are behaviors frequently identified as the causes of a motorcycle accident.
Top Causes of Motorcycle Crashes
...