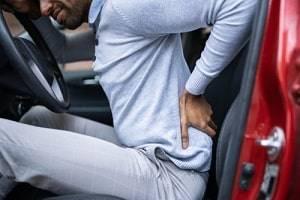 In 2017, almost 12,000 people suffered severe injuries in California car accidents, meaning that their injuries prevented them from walking, driving, or performing other activities that they were able to do before the accident. Many of these severe injuries involve damage to the spinal cord, which can have long-lasting effects and may require many years of recovery for the victim to even approach his or her condition before the accident, if recovery is possible at all. If you have suffered a spinal cord injury in an accident caused by another driver, a personal injury lawsuit can help you obtain compensation to cover your extensive medical treatment and rehabilitation.
Signs that You May Have a Spinal Cord Injury
Sometimes spinal cord injuries are immediately apparent after a car accident. If you find that you are paralyzed or have lost the ability to move body parts below the neck or waist, it is likely that you have suffered spinal cord damage. However, sometimes the extent of the injury is not obvious right away. Other signs that you may have a spinal injury include extreme back or neck pain, weakness, numbness or tingling, and difficulty walking or breathing. You may also be able to visibly detect a possible spinal cord injury if your neck or back is in an unnatural position after the accident. If you suspect that your spinal cord has been injured, you should seek medical attention immediately to prevent the damage from getting worse.
...