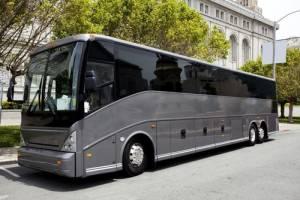 Whether it be by a yellow school bus, the Santa Clara Valley Transit Authority (VTA), an intrastate bus line connecting various cities throughout California, or an interstate bus line that transports people from one state to the next, public transit buses are a valuable and affordable transportation option for all. Unfortunately, they can also be exceedingly dangerous when an accident occurs, and the dangers are not limited to passengers only. When it comes to bus accidents, anyone in the vicinity, including pedestrians, bicyclists, other drivers, motorcyclists could be at risk—children and adults alike.
Buses on American Roadways Experience Thousands of Accidents per Year
Although buses are thought to experience fewer accidents than the collective of individual drivers each year, a 2010 study from the University of Michigan's Transportation Research Institute shows that these accidents occur far more often than most realize—and many are catastrophic. According to the study's findings analysis, approximately 63,000 accidents involving buses occur each and every year. Furthermore, a comparative study from the Journal of Safety Research found that, while bus accidents account for an overall small share of the traffic accidents in America each year, their accident per million passenger miles is comparable to those of individual automobile drivers.
...