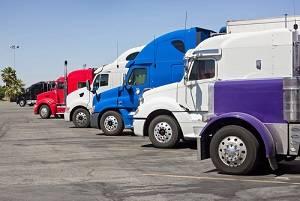 Driving an 18-wheeler truck or tractor-trailer is not an easy job. Often, drivers are expected to drive hundreds of miles a day and deal with stresses like traffic congestion, detours, and other slowdowns which make their days even longer. Unfortunately, this leads to many drivers being chronically exhausted and sleep-deprived. Some truck drivers end up taking stimulants just to stay awake and drive. If you were injured or a loved one was killed in an accident involving a fatigued or otherwise incapacitated truck driver, you may be able to get financial compensation for your losses.
Studies Show Truck Driver Fatigue is a Major Factor in Truck Accidents
In a study conducted by the Federal Motor Carrier Safety Administration (FMCSA) and the National Highway Traffic Safety Administration (NHTSA), it was found that approximately 13 percent of serious crashes involving large trucks are caused by driver fatigue. Other factors which contributed to serious truck accidents include driver drug use, including both legal and illegal drugs, inattention to the road, and driver illness. Truck drivers are often operating vehicles that can weigh as much as 80,000 pounds. A vehicle of this size can do cause colossal damage during a crash.
Truck Drivers Must Follow Certain Rules Regarding Sleep and Rest
Because sleepy truck drivers are such a threat to motorists' safety, there are certain state and federal regulations which dictate how many hours truck drivers can drive in a given time period. The Federal Motor Carrier Safety Administration (FMCSA) requires truck drivers to take regular breaks to rest. A driver who is not following these federal guidelines may be considered negligent and liable for damages caused by an accident. Truck drivers must record the hours that they drove and when they rested in a log book. These log books are often crucial pieces of evidence during in a personal injury lawsuit against a truck driver or trucking company.
...