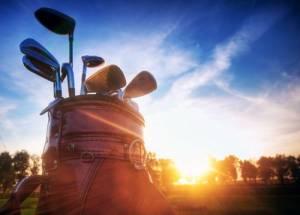 For many people, there is little else they would rather do on a nice day than go golfing. While we do not typically think of golf as a sport that is likely to cause a player injury, serious golf resort injuries do occur. In some cases, the injury is simply caused by bad luck. In other cases, the injury is a direct result of the golf resort's failure to maintain a safe premises. If you or a loved one have suffered a major injury at a golf course, you may wonder whether or not you will be entitled to compensation. Determining fault for a golf-related injury is often a tricky process, so getting help from an experienced personal injury attorney is crucial.
Premises Liability Injuries on a Golf Course
Golf is not a high impact sport, however, there are still many ways that someone playing golf can be seriously injured. Sometimes, the injury is the result of the player's own actions. For example, if a golfer is driving a golf cart in a wildly erratic manner and crashes the vehicle, it is unlikely that the golf resort would be held liable for the golfer's injuries. However, a golf resort may be liable for injuries caused by an unreasonably dangerous condition on the property.
Examples of injuries that may occur on a golf course include but are not limited to:
...