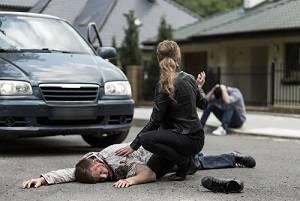 When an auto accident occurs, families are left to deal with the aftermath. If the accident results in the death of a loved one, many families are severely affected in every aspect of their life, from the pain of the loss to the costs incurred and the life-long lasting memories of the event. After the occurrence of a fatal car crash, families often seek answers and assistance in putting a new version of their lives back together.
What Happens to the Families
Accident numbers have been on the rise in the last couple of years. In California alone, over 3,000 fatal car accidents were reported in 2013. Not only is a family likely reeling from an unexpected loss of a significant portion of their life, they then are forced to make a quickly pull together a funeral, make necessary repairs, and attend doctor's appointments themselves. If the victim earned the primary source of income, the family may also face:
...