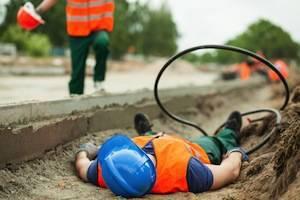 Electricians and construction site workers are exposed to potential electrical injuries daily. According to the U.S. Bureau of Labor Statistics, 1,738 occupational fatalities were caused by contact with an electric current between 2003-2010. In fact, the construction industry had the highest number of electrical fatalities—849.
To avoid workplace accidents, the safety of these individuals rests on the shoulders of both electricians and contractors. When safety guidelines are not followed properly, all workers are put at risk for exposure to potential electrical injuries.
Injuries Caused by a Contact with an Electric Current
...