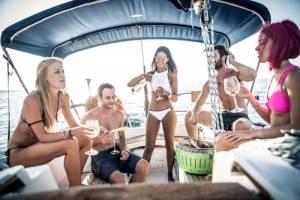 Many people consider Memorial Day to be the unofficial start of summer fun. You may have plans to take a boating trip, enjoy a backyard barbeque, or visit family this Memorial Day. Whatever your plans may be, make sure you are always taking steps to keep yourself and your family safe. Memorial Day is considered one of the riskiest days on which to operate a motor vehicle in the United States. The increase in the number of vehicles on the roads plus the common presence of alcohol at Memorial Day celebrations can be a deadly combination. Boating accidents are also common on Memorial Day for similar reasons.
Drunk Driving on Memorial Day
According to The National Safety Council, approximately 400 people may lose their lives in traffic accidents this Memorial Day weekend across the country. This estimate is based on the number of fatal accidents from previous Memorial Day weekends plus other data. Drunk driving is an especially concerning risk factor during this time because many people attend gatherings in which alcohol is served.
If you are planning on driving during the holiday period, make sure to take extra precautions to keep yourself and other motorists safe. Avoid drinking and driving, and always wear a seatbelt. Additionally, keep your eyes open for motorists who are making erratic lane changes, speeding, drifting between lanes, or otherwise driving dangerously as these motorists may be intoxicated.
...