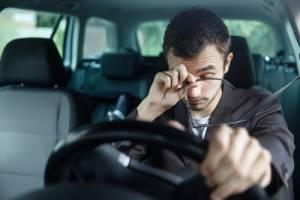 While it may not attract as much attention as drunk driving or distracted driving, drowsy driving is another serious issue that contributes to car accidents, many of which result in injuries and fatalities. The most recent statistics from the National Highway Traffic Safety Administration (NHTSA) show more than 90,000 annual accidents in which driver fatigue was a factor, with nearly 800 resulting fatalities. Understanding some of the common factors in these accidents may help you avoid falling victim to one yourself.
Common Factors in Accidents Involving Driver Fatigue
Research shows that all of the following are possible factors in accidents involving drowsy drivers:
Time of day: Perhaps unsurprisingly, drowsy driving crashes are more likely to occur late at night. What may be more surprising is that they are also more common in the late afternoon, in part due to the human body's natural sleep rhythms.

...