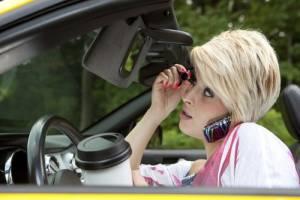 By now, you have probably already heard about the dangers of texting while driving. The National Highway Traffic Safety Administration, AT&T, AAA, nonprofits, and other organizations have spent millions of dollars on campaigns to stop texting and driving. However, there are many other ways that drivers become dangerously distracted on the road.
Children Can Be More Distracting Than Texting
If you have children, you probably spend a lot of time transporting them from after school activities, to friend's houses, or back and forth from school. According to several studies, you may be driving while distracted. One study showed that children were twelve times more distracting to a driver than texting was. Research has also shown that parents with children in the car spend, on average, three minutes and twenty-two seconds with their eyes off of the road for every sixteen minutes they are diving.
...