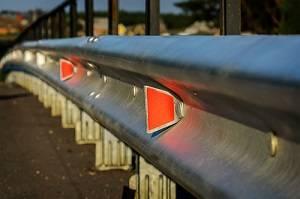 If you have ever driven on the highway, you have probably noticed the grey metal guardrails which line the sides of the road. These guardrails are intended to protect vehicles from going off of the road or crossing into the oncoming traffic lane. However, not all of these guardrails are protecting motorists the way they were intended. At least three lawsuits in several different states have recently been filed alleging that X-LITE guardrail is defectively designed and does not effectively protect motorists.
X-LITE End Terminal Fails to Operate as Designed
The beginning and end of guardrails are called end terminals. These sections of guardrail may look simple, but they are intricately designed to serve several purposes. The X-LITE End Terminal is rounded on the ends and gently slopes toward the ground. This eliminates the sharp ends of the guardrail which, if hit by a car, would do a significant amount of damage to the vehicle and passengers in it.
...