Should I File a Personal Injury Claim After My Workplace Accident?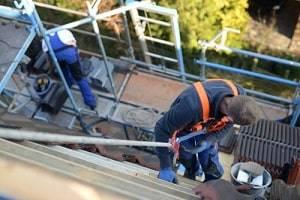 In California, a wide variety of occupations may expose employees to injury risk throughout the course of their work. As such, the state requires employers to provide workers' compensation benefits for employees who are injured on the job, whether those injuries were the fault of the employer, the employee, or a third party. However, as an employee, your eligibility for workers' compensation benefits does not mean that you cannot also file a personal injury claim against a third party. In fact, in many severe workplace accident cases, it is necessary to pursue a liability lawsuit in order to receive full compensation for the extent of your damages.
When Is a Third-Party Personal Injury Lawsuit Possible?
You may have grounds to file a personal injury lawsuit if you suffered an injury during the course of your work, and that injury was caused by the negligence of someone other than you or your employer. A few examples of work-related injury situations that may involve third-party liability include:
A truck driver or other professional driver is injured in a car accident caused by another driver's negligence.

An employee at a construction site is injured due to the negligence of another employee or the carelessness of a third-party contractor involved in the project.

A home maintenance employee is injured due to the negligence of a homeowner.

An employee is injured by a defective product manufactured by a third party.

A dog groomer or pet care provider suffers dog bite injuries from a customer's dog.
In these cases and others like them, you should consider hiring an attorney who can help you collect evidence pointing to the third party's negligence that can strengthen your claim for compensation.
Why Is a Personal Injury Lawsuit Necessary?
In any of the above cases, it is likely that worker's compensation can cover expenses related to medical care and treatment and lost wages due to temporary or permanent disability, but there are limits on the amount of benefits workers' compensation can provide. If you have suffered a catastrophic injury with lasting impacts on your life, a personal injury lawsuit can help you recover additional compensation for lost wages, scarring and disfigurement, pain and suffering, and mental anguish.
Contact a San Jose, CA Personal Injury Attorney
Attorney John J. Garvey, III is committed to pursuing all avenues of compensation for his clients and working to hold liable parties accountable for the damages they cause. If you have been injured in a workplace accident, we offer free consultations to help you determine whether you should pursue a lawsuit in addition to your workers' compensation claim. Contact our experienced and dedicated Santa Clara County personal injury lawyer today at 408-293-7777.
Sources:
https://leginfo.legislature.ca.gov/faces/codes_displaySection.xhtml?sectionNum=1714.&lawCode=CIV
https://www.dir.ca.gov/injuredworkerguidebook/injuredworkerguidebook.html