Santa Clara County's Dog Safety Law Efforts and How You Can Help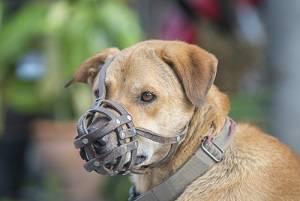 Whether you are a dog owner yourself, have been a victim of a dog bite, or know someone who has had a close call with a dog aggression-related injury, familiarizing yourself with Santa Clara County's stance on dog safety laws can help you protect your best interests and help keep your neighbors safe.
Existing Dog Safety Laws and Modifications
For years now, Santa Clara County has been investigating ways to further enhance its laws on dangerous dog bites in an effort to place stricter responsibility on owners of potentially dangerous dogs. Back in 2011, the County announced a Board action aimed at expanding the existing policies that are in place to protect residents from harmful injuries. The following new laws were announced:
County staff have permission to exercise their authority to declare a dog as "potentially dangerous" if said dog is involved with a single attack on any domestic animal;
Any person walking a dangerous dog must be over 18 years of age;
Any person walking a dangerous dog is required to be physically capable of controlling the dog; and
Owners of dangerous dogs are required to possess liability insurance of $50,000 to $100,000.
Following the Law and Protecting Your Rights
Following the proper dog safety laws as a dog owner and educating the public about the policies in effect are equally important in the effort to reduce the number of dog attacks. Dog owners and Santa Clara County residents alike should be aware that the Animal Care and Control Department have the right to declare a dog "potentially dangerous" if they demonstrate a habitual pattern of aggression toward other animals and people. When these dogs are identified, measures are taken to enforce the following:
The owner will be expected to properly confine the animal in the home;
The owner with be expected to obtain the required liability insurance; and
The owner will be required to use a leash and muzzle for the dog during all walks outside of the home.
Being considerate and respectful in regards to these requirements will help promote responsible dog ownership and safer neighborhoods for everyone. If you have the unfortunate experience of being a victim of a dog bite or are involved with such an incident, a competent, knowledgeable Santa Clara County personal injury attorney can help explain your rights and provide guidance with your case. We would be honored to assist you. Call the Law Office of John J. Garvey, III at 408-293-7777 for a free consultation today.
Source:
https://www.sccgov.org/sites/opa/nr/Pages/County-Enhances-Protections-Against-Dangerous-Dogs.aspx