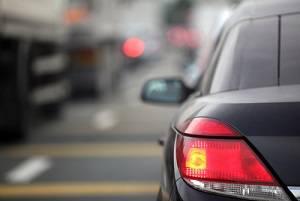 According to data from the Centers for Disease Control and Prevention, between 2 and 3 million Americans experience an auto accident injury that requires emergency medical attention each year. Overall, that same care is expected to cost victims some $18 billion throughout the course of their lives. Those accidents also cost victims about $33 billion in lifetime employment earnings.
While not all accidents can be prevented, there are ways that victims can mitigate their risks. This is especially true when it comes to reducing the risk of serious injury—and it all starts with choosing the right vehicle for you and/or your family.
Using Safety Ratings to Choose Your Vehicle
Safety ratings come from all kinds of sources, but not all are unbiased or reliable. For example, the National Highway Traffic Safety Administration (NHTSA) tests and rates cars, but the agency only sets mandatory standards. In contrast, the U.S. Insurance Institute for Highway Safety (IIHS) is a non-government agency. They are actually funded mostly by insurance companies, so they have a good reason to keep drivers safe behind the wheel.
Consumer Reports is yet another reliable source. An independent, non-profit organization, they test cars on a variety of factors, including safety, handling, noise, safety features, and more. If you are going to use safety ratings to choose your next car, these two options are, by far, your best options for obtaining unbiased and reliable reviews.
Collision-Avoidance Technology
Collision-avoidance features, such as rear cross-traffic alert, auto braking, forward-collision warning, blind-spot monitoring, drowsiness detectors, and lane departure warnings have started to make their way into the mainstream market. In fact, the NHTSA is pushing to standardize certain features, such as auto braking and forward-collision warning. This would ensure they are in all new vehicles. For now, though, the features usually cost consumers extra. Some are worth the investment (forward-collision warning, auto braking, blind spot monitoring, rear cameras, and drowsiness detection are favorites of Consumer Reports), but others may be less so.
Injured in a Crash? Our Bay Area Car Accident Lawyer Can Help
If you or someone you love has been injured in a car crash, it is critical that you seek legal assistance as soon as possible. Doing so can protect your rights and improve your chances of receiving fair compensation for your losses. Attorney John J. Garvey, has more than 40 years of knowledge and experience. Dedicated and aggressive, our San Jose car accident lawyer will fight for you. Schedule your free consultation by calling 408-293-7777 today.
Sources:
https://www.cdc.gov/vitalsigns/crash-injuries/
http://www.consumerreports.org/cars-how-consumer-reports-tests-cars/
http://www.consumerreports.org/car-safety/collision-avoidance-systems-are-changing-the-look-of-car-safety/