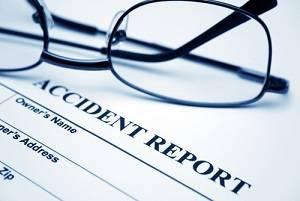 The moment you are involved in a car accident, your to-do list instantly begins to grow. After you have assessed the situation, addressed any injuries, notified authorities, and exchanged insurance information with the other drivers, it is time to handle the collision report and account for any citations and fines you might have received due to the crash.
The Purpose of the Report
The collision report process begins at the scene of the accident. Its purpose is to accurately document all of the details that led up to and caused the crash. These details help assist Highway Patrol and the other drivers and their insurance companies with the case. Everything from the traffic and weather conditions to the time of day, as well as witness accounts, are important details and should be noted for the report. It is also important to make note of any events that led up to the crash, as these details give everyone involved a clearer picture of how the collision actually unfolded and why.
Requesting a Report
Once the report is filed, drivers may wish to request a copy of the California Highway Patrol (CHP) collision report to obtain the crash and investigation details. This report is good to have for your own records, especially when attempting to protect your rights in terms of personal injury and insurance claims.
In order to gain access to a copy of the report, you must be a proper party of interest. This means that you must at least be the driver of an involved vehicle, a passenger, vehicle owner, or parent or legal guardian.
If you are a party of interest, then you are permitted to request a copy of the report by filling out a CHP 190 form without going to the specific CHP Area office where the report was originally filed. Fill out the form as best you can, making sure to indicate in what way you are related to the collision. Sign, date, and take the form to your nearest CHP Area office or mail it directly.
Being involved in any type of collision is an overwhelming experience. A knowledgeable Santa Clara County personal injury attorney can help protect your rights following an auto collision and assist you with sorting the details that pertain to your case. Call the Law Office of John J. Garvey, III at 408-293-7777 for a free consultation today.
Source:
https://www.chp.ca.gov/traffic