Posted on January 08, 2021
in Personal Injury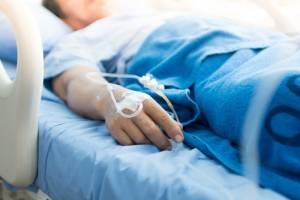 If you have been injured in a car crash caused by another driver's negligence, one of your biggest concerns is likely recovering compensation for your medical bills. However, depending on the situation and the severity of your injuries, you may have other financial concerns as well, not the least of which are your lost earnings from any missed work time due to your accident. Fortunately, lost wages in both the past and future are included in the economic damages that you may pursue in a personal injury lawsuit.
Compensation for Lost Earnings and Earning Capacity
There are two primary reasons why you may lose income in the aftermath of a car accident injury. The first is missed time from work during your treatment and recovery. For relatively minor injuries, this could be limited to a couple of days in the hospital, but if your injuries are severe, your recovery may extend for several weeks during which you are unable to perform your usual work tasks.
The second reason is a decrease in your earning capacity due to a long-term or permanent disability caused by a catastrophic injury. In this case, your anticipated losses may continue long after the time it takes to resolve your personal injury case, so it is important to consider the full amount you expect to lose over time.
Evidence of Lost Wages
Whether you are attempting to resolve your case through a settlement or a trial, it is important to have evidence to establish the extent of the damages you have suffered. When it comes to lost income or earning capacity, there are a variety of possible sources of evidence, including:
Medical records of your treatment and the dates on which you received it

Documentation from your employer of the time you missed from work

Pay stubs, earning statements, and tax returns that provide information regarding your income in the past

A statement from your employer regarding your compensation and other benefits that could be considered earnings, such as sick days and vacation time

Testimony from your doctor regarding your condition and its expected duration

Testimony from a vocational expert regarding the effects of your condition on your work abilities
Your attorney can help you gather this evidence, along with evidence of a driver's negligence and all other economic and non-economic damages, to build a strong case for your full compensation.
Contact a Santa Clara County Personal Injury Lawyer
When you work with Attorney John J. Garvey, III, he will strive to achieve an outcome that accounts for all present and future effects of your injuries, including your lost earnings, your medical expenses, and your pain and suffering. Contact a San Jose personal injury attorney at 408-293-7777 for a free consultation to learn how we can help.
Source:
https://www.courts.ca.gov/documents/caci20-02.pdf