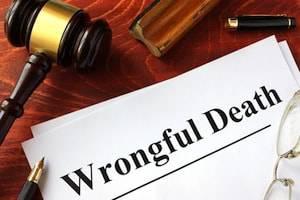 The sudden passing of a loved one leaves those left behind grieving and searching for answers. If the intentional or negligent behavior of another individual caused death, it is only right that the at-fault party be held accountable.
The unexpected medical, funeral, and other associated costs can take a financial toll on even the ablest families. One possible option is to file a wrongful death claim against the person or persons responsible for the death. However, it is imperative to take action as soon as possible to better the chances of a strong case.
Statute of Limitations
Personal injury claims including wrongful death suits have a set limit within the state of California for which you can file against a defendant. After the allotted time passes without a claim, no new litigation is applicable.
Each state determines their statutes, and in California, it is two years from the date of the original incident. If the legal process begins before limit passes, the suit may continue.
Integrity of Evidence
It is no secret that time changes everything. Waiting for two years until the end of the statute of limitations is ill-advised if it is preventable as a broken railing is replaceable, or a cell phone exchanged for a newer model. Many of the important factors necessary to win such a case become increasingly difficult to secure with each passing day.
Unlike a homicide case, a wrongful death claim is not thoroughly investigated by local law enforcement as it is not a criminal issue but civil. The duty to find and build a case rests on attorneys and the victims of the case. Four factors must be provable to better the chances of a successful claim, including:
The defendant owed a duty to the decedent;
The accused breached the obligatory duty;
The breach directly caused the death of the victim; and
Calculated damages ensued due to negligence.
Exploring Case Options
If you are the spouse, domestic partner, child, a dependent, or someone entitled to the decedent's property, you may be eligible to pursue a wrongful death claim. Funeral expenses, medical bills, burial costs, and future lost wages for the family are all a portion of recoverable damages in a wrongful death claim. If you are interested in discussing your options with a high-quality Santa Clara, CA wrongful death attorney offering more than 40 years of experience with cases just like your's, contact the Law Office of John. J. Garvey, III today at 408-293-7777 to schedule your free consult. With us, if there is no recovery, there are no fees.
Sources:
http://www.courts.ca.gov/9618.htm
http://leginfo.legislature.ca.gov/faces/codes_displaySection.xhtml?lawCode=CCP&sectionNum=377.60.