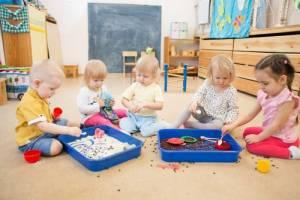 If you are a parent, you probably already know how difficult it can be to leave your child in the care of others. Working parents across the nation trust daycare, before and after school program, and other child care workers to take care of their precious loved ones. They trust that the staff at the child care facility will keep a sanitary and hazard-free environment and that their child will return from the facility without injury. Unfortunately, this not always the case. If your child was injured by a negligent child care facility, you may be able to recover compensation for your damages.
Daycare Injuries and Illnesses Should Be Assessed by a Medical Professional
If your child was injured or contracted an illness at daycare, it is crucial that you have their injuries checked out by a doctor or other qualified medical professional. If the injury is due to a negligent facility or staff member, you may consider seeking compensation for the damages at a later date. Evidence in the form of an official medical record is almost always necessary to bring a successful personal injury claim and child care injuries and illnesses are no exception. Some injuries and illnesses can seem minor at first, but then develop into more serious conditions. Getting your loved one checked out by a professional not only secures your ability to seek compensation in the future, it may also prevent the child's condition from worsening.
When Is a Daycare Injury or Illness Caused by Negligence?
Of course, not every injury or illness sustained at a childcare facility is the fault of the facility or staff. Sometimes accidents just happen. According to the law, childcare workers have a "duty of care" to children. This means that they must take reasonably competent steps to prevent children from being hurt. Many childcare facilities and programs have certain adult-to-child ratios which they claim to maintain. If a child was injured because there were too many children being supervised by one adult, or there was no supervision, the facility would likely be considered negligent.
According to the Centers for Disease Control and Prevention (CDC), over 200,000 children are treated in emergency rooms for playground injuries each year. These injuries can range from small cuts and bruises to broken bones, traumatic brain injuries, and internal injuries. If a child sustains an injury on a playground which was not maintained, contained broken and missing parts, or was otherwise defective, it is very possible that the facility could be held legally-responsible for any injuries sustained on the playground. The determination of whether or not a staff member or the facility itself was negligent often depends on the circumstances of the injury-causing accident.
Contact a San Jose Personal Injury Attorney
At Law Offices of John J. Garvey, III, our experienced Santa Clara County premises liability lawyers will thoroughly study the circumstances of your child's illness or injury and help you hold the responsible parties accountable. Call us at 408-293-7777 to schedule a free consultation today.
Sources:
https://www.cdc.gov/HomeandRecreationalSafety/Playground-Injuries/playgroundinjuries-factsheet.htm
http://www.illinoiscourts.gov/circuitcourt/civiljuryinstructions/120.00.pdf