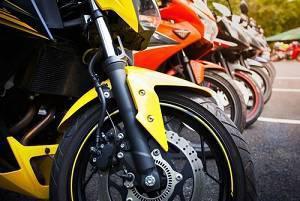 Buses, cars, bikes, and our own two feet: on a daily basis, we are on the move. Luckily, we get to decide what moves us in most occasions. For many, their chosen mode of transportation is by motorcycle. There is just something about the breeze in your hair and against your face and the rumble of a motorcycle rolling on the pavement that gets pulses racing for millions of riders every day. For some, it is a pastime, something that can be enjoyed for long cruises on the weekend. For many others, it is their daily transportation. Who can blame them with the gas mileage? One thing is for sure; motorcycles are everywhere, and it is everyone's responsibility to prevent motorcycle accidents.
When You Are the Motorcyclist
According to the National Highway Traffic Safety Administration (NHTSA), among the many contributing factors for motorcycle accidents are breaking speed limits and not knowing how to appropriately operate a motorcycle. This is not to say that these are the only factors that lead to accidents; the list is extensive. However, a few tips that you can use to potentially prevent a fatal accident are:
Take a motorcycle rider education course;
Wear appropriate gear that leaves does not obstruct your view but that keeps your head and skin protected in the event of an accident;
Drive defensively;
Avoid unfavorable weather conditions;
Do not ride a motorcycle with more power than you can handle; and
Check the mechanics of your motorcycle before you ride (tires, controls, stands, fluid levels, etc.).
When You Are Driving Another Vehicle
If you are operating a vehicle other than a motorcycle, it is also your responsibility to protect motorcyclists. Unfortunately, they are small, and all vehicles have blind spots, so accidents do occur. It is also true that many individuals are unsure of how to properly drive with a motorcycle in the vicinity. The following is a list of techniques you can utilize to help keep motorcyclists safe:
Look twice for motorcycles, especially turning left and merging;
Do not crowd a motorcycle;
Let them swerve to avoid road hazards;
Make a conscious note that in warm weather you are more likely to encounter a motorcyclist on the road;
Allow them a full lane; and
Signal your turns and changes.
It is everyone's responsibility to prevent auto accidents, no matter the chosen mode of transportation. Accidents in which a motorcycle and a larger vehicle are involved often result in more extensive injuries and have a higher risk of fatalities. Whether you are the motorcyclist rider or the driver of the larger vehicle, it is often beneficial to have a knowledgeable attorney to aid you in navigating the legal system. If you are in search of a trusted San Jose, CA personal injury lawyer, John J. Garvey, III is available for a free consultation. With decades of experience with cases involving motorcycle accidents, you will have the aggressive representation that you deserve. Call us today at 408-293-7777.
Sources:
http://www.nhtsa.gov/Safety/Motorcycles
http://www.consumerreports.org/cro/2013/04/10-motorcycle-safety-tips-for-new-riders/index.htm
http://www.drive-safely.net/motorcycle-safety-tips/
http://motorcycles.about.com/od/howtostartridin1/ss/How_To_Ride.htm