Motorcycle Injuries as a Result of Improper Maintenance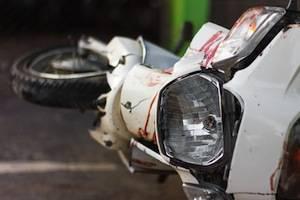 Studies show that the inability of finding a trustworthy mechanic is the number one reason why many Americans do not ensure they perform proper maintenance on their investment. One study went so far as to say 86 percent of the population believes they pay outrageous costs for unnecessary repair work. Regardless of whether this belief is justifiable leads thousands to put off repair work beyond minor upkeep, often compounding any underlying issues.
Regular maintenance repair is imperative to the safety and functionality of all vehicles. While maintenance procrastination is a dangerous practice for drivers with traditional four-wheeled vehicles, motorcyclists should be even more cautious because a seemingly small issue, if left unresolved, can lead to motorcycle injuries or even death.
Mechanic's Liability
Although saving money may tempt many into making repairs at home, if the driver is unsure of the proper technique, the do-it-yourself method may be ill advised. In a car, if not all of the lug nuts are tightened on a wheel correctly, the wheel will come off causing damage. On a motorcycle, the same incident puts the life of the rider at risk. Mechanics are bound to strict legal requirements, regardless of make and model. Some requisites include the following:
A respectable standard of care must be upheld for the entirety the vehicle is in the mechanic's possession;
Repairs are to be completed carefully and skillfully;
Vehicles must be inspected for other repairs;
Mechanics must contact the client before making any repair work with a written estimate of the requirements and cost;
Shops must avoid deceptive pricing tactics such as low-balling, bait and switch, or fraud; and
All entities must refrain from unnecessary and unauthorized repairs.
Bring Us Your Waiver
Although repairs and maintenance are necessary, mistakes do happen. Shops and mechanics are held accountable for any negligent behavior causing damages to their patrons. Many locations have a habit of strategically placing bold signs and posters in the waiting room where you are waiting to have repairs complete. These signs seemingly relinquish any liability from themselves should anything happen to your car as a result of their repair work. This generic poster is not legally binding. Additionally, if your accident occurred due to the negligence of a mechanic, they are still liable.
If you have suffered injuries due to negligence and poor mechanic work on your motorcycle, you have a right to have the responsible party pay for your injuries. There will be necessary steps to prove this was the fault of your mechanic and his or her less-than-adequate repair job. The process becomes easier with the assistance of aggressive legal representation prepared to do what it takes to get you the compensation you deserve. If you are interested in speaking with a San Jose wrongful death attorney, contact the Law Office of John J. Garvey, III today at 408-293-7777.
Sources:
https://womenautoknow.com/auto-industry-statistics/
https://www.bar.ca.gov/consumer/auto_repair_guide.html