Leash Laws Protect Against Dog Bites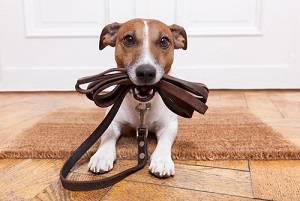 Some laws may appear extraneous and unnecessary. However, for someone to set forth the effort to create a new law, someone, somewhere must have needed a definitive legal option. To many, California leash laws seem arbitrary, especially to those who have well-trained canines that listen and obey consistently. However, these laws are far from useless as they set out to protect innocent individuals from unprovoked dog bites.
Santa Clara County Leash Laws
Just like humans, canine animals do have "bad days". They do experience shifts in mood and what normally would not bother them may be enough to make them lash out if the conditions are right, explaining why leashing is essential. The ordinances of Santa Clara County define leash laws. The Silicon Valley Animal Control Authority (SVACA) says that all canines require a leash if they are to be off of the private property of the owner, including land and vehicle. There are some areas in which a dog is not allowed at all, regardless of a leash, such as a city park. There are parameters for securing a dog. Some specifics include:
The leash must be six-feet in length or shorter to maintain proper control;
Fences must also keep other dogs out of the property; and
In common areas of private property, such as apartment complexes, a leash must still be applied.
After a Dog Bite
If a dog bites someone, the event must be reported immediately. All details surrounding the incident must be given to either the animal control officer or the Health Officer. After the bite is reported, officers will seize the canine and place it in quarantine for no less than 14 days, unless a state law says otherwise. However, an option exists in which the animal is allowed to serve the quarantine within its home. Any person that fails to comply is guilty of a misdemeanor.
Seeking Legal Help
If you have been bitten by an unleashed or improperly secured dog, it is essential that you seek medical attention immediately to reduce the side effects a dog bite can produce. It is also advisable that you speak with an experienced attorney as soon as possible to be sure that your rights are defended and that you receive full compensation for the medical costs necessary to recover from an attack that could have been prevented had the owner followed the law. If you are interested in discussing the incident with a Santa Clara, CA dog bite attorney, contact The Law Office of John J. Garvey, III today at 408-293-7777 to schedule your free initial consultation.
Source:
http://www.codepublishing.com/CA/SantaClara/#!/SantaClara06/SantaClara06.html