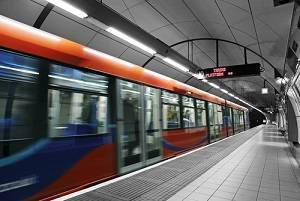 Each year, an increasing amount of individuals are opting to utilize mass transit services. In 2014, the number of Americans who used public transportation were found to be the highest in 58 years. There are several benefits for those who make the decision to forgo their own personal vehicle and opt to use public transportation. However, the increased usage of this mode of transportation also includes a shift in accident statistics, including a rise in mass transit injury reports. In many situations, the injuries in these types of accidents can be severe and even catastrophic, and victims may be left unsure of what to do next.
Benefits of Public Transportation
Mass transit is comprised of many forms of travel, including but not limited to: buses, trains, and light rail. The benefits of using public transportation are numerous and include such considerations as:
Public transportation is a $61 billion industry that employs nearly 400,000 people which stimulates the economy,
Mass transit enhances personal opportunities for people from every walk of life,
Americans living in areas served by public transportation save 865 million hours in travel time and 450 million gallons of fuel annually in congestion reduction alone, and
Public travel reduces our carbon footprint.
Statistics of Accidents Involving Mass Transit Services
Although, you are more likely to be involved in a motor vehicle accident than a train accident, the old adage unfortunately tends to be true: "the bigger they are, the harder they fall". Due to the sheer size and, therefore, momentum of some of the vehicles, any injuries sustained have the potential to be severe. To put it into perspective, statistics of fatalities due to public travel in 2013 inlcude:
Passenger vehicle: 11,977 deaths in 4,687,000 accidents (0.26%),
Bus: 48 deaths in 51,554 accidents (0.09%)
Railroad: 907 deaths in 10,031 accidents (9.05%).
As you may have already discovered from personal experience, an incident on a public transportation vehicle can be traumatic and has the potential of leaving lasting physical and emotional injuries. If you have sustained injuries or have a loved one that died while utilizing public transportation services, you may be experiencing a flood of emotions, not the least of which are the confusion and stress. You may be wondering who is responsible for your medical treatment and how you are going to make ends meet if your income has been disrupted due to the accident.
If you would like to discuss your situation with a skilled San Jose personal injury attorney, contact The Law Office Of John J. Garvey, III today at 408-293-7777. Attorney John J. Garvey, III, offers those who have experienced injuries or lost loved ones the benefit of more than 40 years of personal injury law experience and offers a free initial consultation to enable you to discover your options.
Sources:
http://www.apta.com/mediacenter/ptbenefits/Pages/FactSheet.aspx
https://www.itdp.org/wp-content/uploads/2014/07/Sustainable-Transport-Mass-Transit-Options.pdf
http://www.rita.dot.gov/bts/sites/rita.dot.gov.bts/files/publications/national_transportation_statistics/index.html