Injuries Caused By Building Code Violations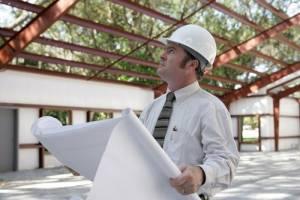 An unexpected accident such as slip and fall can happen to anyone at any time. Every year, millions of individuals are injured in accidents on both public and private properties. Some of these injuries are caused by defective conditions on the property itself. Buildings that are not in compliance with state and local building codes can present an unreasonable risk to guests to that property. If you or a loved one were injured in an accident involving building code violations, you may be entitled to compensation.
Understanding the Importance of Building Codes
"Building codes" refers to the standards that regulate building design and construction. Building codes require materials, building practices, and structures to meet certain standards for reliability and safety. Common building code violations include:
Structural defects
Broken or unstable stairways or guardrails
Leaky gas fittings
Improper electrical wiring
Inadequate signage
Both residential properties and commercial properties must be built according to code. As a building ages, the property owner is required to maintain the property in such a way that it does not represent an unreasonable risk of injury to guests. If a building does contain an unreasonably dangerous hazard and a person is hurt by the dangerous condition, the building owner or building manager may be legally responsible.
Building Code Violations as Evidence in a Premises Liability Claim
When a person is injured in an accident caused by a hazardous condition on someone's property, the injured person may bring a premises liability claim against the property owner's insurance company. However, in order to bring a successful claim, the injured person will need to prove that his or her injury was caused by the property owner's negligence.
Building code violations are often used as evidence that a property owner did not meet the legal requirements for building safety and maintenance and was therefore negligent. If the negligent actions of a property owner led to the injuries of someone legally on that property, the owner may be liable for any expenses caused by the injury. The injured person may be entitled to compensation for medical bills, pain and suffering, lost income, and more.
Contact a California Premises Liability Lawyer
If you or a loved one have been hurt in an accident caused by an unsafe condition on a residential or commercial property, you may be entitled to compensation. Contact The Law Office of John J. Garvey, III to discuss your case with a highly experienced San Jose personal injury attorney. Schedule a free, no-obligation consultation by calling our office today at 408-293-7777. All cases are conducted on a contingency fee basis. This means that if we do not recover compensation for you, you will not be charged a fee.
Source:
https://www.dgs.ca.gov/BSC/Codes