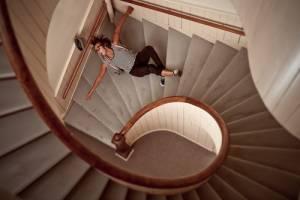 Sometimes injury-causing accidents happen simply because of bad luck. However, if you were injured on another party's property because that property was not safe or because the property owner/manager was negligent, you may have a valid premises liability case. Many premises liability claims stem from slip and fall accidents, broken staircases, falling objects, negligent security, and unsafe conditions caused by building code violations, however, these are not the only types of situations which can necessitate an injury claim. If you have been injured on property belonging to someone else and you want to pursue compensation, make sure to take the following steps.
File an Incident Report When Possible
Premises liability cases can result from an injury at a residence, government establishment, business, public place, or other property. The type of property on which you were injured will determine the steps you should take to maximize your chances of obtaining reimbursement. If you were hurt at a retail store or other business, speak with a manager and ask to fill out an incident report. Make sure to also get a copy of the report for your own records. If you were injured on a residential property, notify the property owner of your injury as soon as possible.
Get Medical Attention Right Away
It can be nearly impossible to bring a successful injury claim without medical documents which prove the extent of your injuries. Even if you believe that your injuries do not require emergency medical attention, go to the hospital or a doctor's office immediately after an injury-causing accident. Many times, people do not realize how injured they actually are after an accident because of the pain-reducing effects of the "fight or flight" hormone adrenaline.
Save Evidence of Your Damages
Make sure to retain documentation for any expenses related to your accident. Keep track of medical records, prescription medication costs, lost wages from missed work, and other expenses related to your injury. You may also be able to get evidence to support your claim from witnesses to the accident. Photographs of the premises on which you were injured can further prove your case. For example, if you were injured because of exposed electrical wiring, a picture of the unsafe wiring can help prove that your injuries were caused by negligence even if the property owner fixes the wiring later.
Contact a Santa Clara County Premises Liability Attorney
If you or a loved one were injured on another's property, contact San Jose personal injury attorney John J. Garvey, III to learn about your options for compensation. To schedule your free, no-obligation consultation, call 408-293-7777 today.
Source:
https://www.courts.ca.gov/partners/documents/aci_2019_edition.pdf