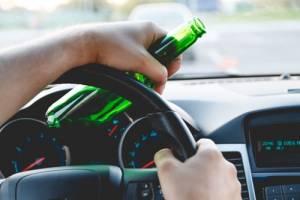 On an annual basis, around 18,000 people are injured and more than 1,000 people are killed in car accidents involving alcohol throughout California. Suffering a serious injury or losing a loved one in a crash with a drunk driver can be devastating, and it is important to know how you can obtain compensation and find some degree of solace for your losses. Fortunately, an attorney can help you do so through a personal injury or wrongful death claim.
Building Your Case for Compensation
If you have been injured in an accident caused by a drunk driver, there are important steps you should take to give yourself the best chance at recovering compensation. Namely, you should:
Seek medical attention: This ensures that you receive the proper treatment for your injuries, and it also serves to create a record that demonstrates the extent of your medical expenses and other damages and connects your injuries to the accident.

Hire an attorney: Having a lawyer on your side as soon as possible can help you take the necessary steps to file a claim within the statute of limitations and correctly follow all legal procedures.

Start collecting evidence: Your attorney can also help you gather evidence of the other driver's negligence. Much of the same evidence that can be used to support a criminal OWI conviction, such as police reports and blood alcohol test results, can also be used in a civil personal injury case, and your lawyer can work with law enforcement to obtain it.

Prepare for a trial or settlement: Your lawyer will be your representative and advocate in settlement negotiations or a trial if necessary, removing the burden of preparation from you. However, you may be asked to testify personally, especially if you are seeking pain and suffering damages for serious negative effects on your life.
If your family member was killed by a drunk driver, an attorney can help you pursue compensation for their medical expenses and lost income before their death, as well as your own grief and losses, through a wrongful death lawsuit.
Other Potentially Liable Parties
In most cases, the drunk driver is the only person liable for an accident he or she causes. However, if the driver is a minor, California law states that an adult who provides alcohol to a minor in their home, or a licensed business that provides alcohol to an obviously intoxicated minor, can also be responsible for injuries the minor causes as a result of their intoxication. If your attorney can demonstrate that one of these parties shares in the liability, you may be able to obtain greater compensation overall.
Contact a San Jose Drunk Driving Crash Attorney
Attorney John J. Garvey, III is committed to doing his part to hold drunk drivers and other negligent parties accountable so that you can get the compensation you deserve. Contact a Santa Clara County personal injury lawyer today at 408-293-7777 to schedule a free consultation.
Sources:
https://www.chp.ca.gov/InformationManagementDivisionSite/Documents/2017%20ANNUAL%20REPORT%20CALIFORNIA.pdf
http://leginfo.legislature.ca.gov/faces/codes_displaySection.xhtml?sectionNum=25602.1.&lawCode=BPC
https://leginfo.legislature.ca.gov/faces/codes_displaySection.xhtml?sectionNum=1714.&lawCode=CIV