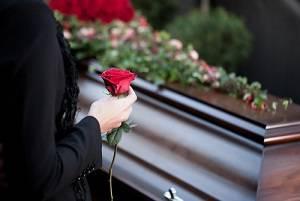 On Friday, December 2nd, 2016, the city of Oakland experienced a significant tragedy. An old converted warehouse, known as the "Ghost Ship," caught fire with more than 100 individuals reportedly inside. The incident is still under investigation. This location functioned as a workplace as well as a living facility for a number of struggling artists and musicians from the Bay Area. Several reports indicate that structure was dilapidated and not in compliance with municipal building and safety codes. While officials have not released the cause of the blaze, questions abound regarding the possible liability for wrongful death.
Deadliest Fire in Recent History
According to official reports, the fire claimed the lives of 36 individuals, at least one a legal minor. The location was run by a husband and wife team, who also lived there with their children. Early reports claim that the couple collected rent from tenants and had even gone so far as parking half a dozen RVs on the first floor for residents. The converted warehouse was also full of rugs, pianos, old sofas, and statues, which blocked exit routes and ignited quickly once the fire started. It also appears that a nightclub of sorts operated inside of the building.
Why This Building Was So Deadly
City building inspectors visited the Ghost Ship on several occasions, including on November 17th, 2016, investigating complaints illegal construction on the property. Records show, however, that the inspectors were denied access to the building's interior. Buildings constructed during the 19th and early 20th centuries—such as the Ghost Ship—are substantially more prone to mass casualty fires than those built more recently. Older buildings often create risk due to:
An inadequate number of exits; and
Flammable construction materials such as wood.
If the reports are accurate, the Ghost Ship was made exponentially more dangerous due to:
Several floors of residential areas, performance space, and studios operating with only two exits;
Trash and debris blocking doors;
A staircase constructed from decaying reclaimed pallet wood;
A large number of people inside the premises; and
Highly flammable structures.
Who Is Responsible?
While investigators have not released conclusions about what caused the fire itself, at least some portion of the fault is likely to rest on the shoulders of the owner and operators of the facility. All property owners have a responsibility to keep a facility safe for its patrons, be it as a workplace, dwelling, or as a party spot. Although the operators seemed to have the best interests of the artists at heart by offering low-cost options for the hurting industry, good intentions cannot override the operators' duty of safety owed to guests on the premises.
Were You Affected?
If you lost a family member as a result of the fire at the Ghost Ship or a similar tragedy, you are probably experiencing a broad range of emotions. If you are interested in exploring your options with an Alameda County, CA wrongful death attorney, contact the Law Office of John J. Garvey, III today at 408-293-7777 to schedule your free initial consultation. With us, if there is no recovery, there are no fees. We have more than 40 years' experience helping clients in Santa Clara County, Alameda County, Santa Cruz County, Monterey County, and surrounding areas.
Sources:
http://www.latimes.com/local/lanow/la-me-oakland-fire-recovery-20161205-story.html
http://abcnews.go.com/US/oakland-fire-chief-expects-body-count-rise-aftermath/story?id=43979432
http://www.nfpa.org/news-and-research/fire-statistics-and-reports/fire-statistics/fires-in-the-us/multiple-death-fires/deadliest-single-building-or-complex-fires-and-explosions-in-the-us