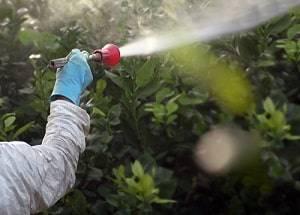 Due to the perennially warm climate, residential and commercial properties in California may require regular fumigation to help protect the health of both the buildings and their residents from infestations. Among the nastier types of insects, Californians may have to contend with are bed bugs, cockroaches, and termites. A report released by Orkin Pest Control ranking the top 50 cities most at risk for termite damage in the United States placed three major California cities within the top 15: San Diego in 11th place, San Francisco at 9th, and Los Angeles as the 2nd most at risk for termite damage in the entire country.
Due to the high risk of infestation, especially along coastal cities including San Jose, CA properties may require pest control operations—including fumigation—from time to time in order to ensure the structural integrity of buildings and the health of their residents. Although the process of fumigation is often considered low risk for humans when proper precautions are taken, the recent death of a Whittier resident as reported by The Mercury News highlights the fact that pest control operations are not without risk. "Pest exterminators were not actively working at the house at the time, but it was still filled with toxic chemicals," the news agency reported.
Symptoms of Pesticide-Related Illness
The Mercury News has stated the death of the unidentified man is currently presumed to be an accident, although no further details are available. The California Pest Board strictly regulates the process of re-entry into a recently fumigated space: "The fumigator is required to post a re-entry notice on the property when the structure is judged safe for occupancy." The press release does not specify whether such notice was posted, or the man elected to enter the premises without such a posted notice. Regardless, the incident serves as a reminder that pesticides are lethal not only to insects, but potentially anything that breathes them in, including pets, children, and adults.
Between large-scale commercial farming and fumigation operations, pesticide-related illnesses are more common in California relative to the rest of the country. If you enter a space that has recently been treated, or you have otherwise come into contact with pesticides, watch for these symptoms over the next 24 hours:
Headache

Dizziness

Nausea

Throat, eye, or nose irritation

Coughing or shortness of breath

Double vision

Unusual fatigue

Muscular weakness or tremors
Although this list is not all-encompassing, these are among the most prevalent symptoms of pesticide-related illness. Following a potential pesticide exposure event, these symptoms may indicate medical attention is required.
Contact a San Jose, CA Premises Liability Attorney
"Exposure to fumigants in a structure being fumigated, even for a few minutes, will result in death or serious injury," states the California Pest Board. If you or someone you know has sustained an injury after being exposed to fumigants or other pesticides, and believe someone else's negligence may have played a part, a Santa Clara County personal injury lawyer can help determine if you are owed compensation. Call The Law Office of John J. Garvey, III at 408-293-7777, and schedule your free consultation with our attorney who has more than 40 years of experience with personal injury claims.
Sources:
https://www.prnewswire.com/news-releases/orkin-pest-control-releases-inaugural-top-50-termite-cities-list-300805149.html
https://www.mercurynews.com/2020/07/23/whittier-resident-dies-after-entering-fumigated-home/
https://www.pestboard.ca.gov/forms/fumigate.pdf