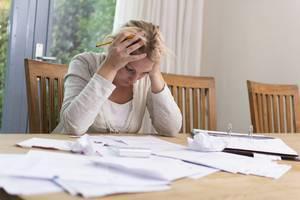 The law requires all drivers to have insurance before getting behind the wheel. But, not all drivers follow the law. Some drivers do have insurance, but not enough to pay for all the damage they cause. In these situations, you may have to turn to your own insurance policies to get compensation.
Difference Between Uninsured and Underinsured Motorist Coverage
Uninsured and underinsured motorist coverage are both designed to help drivers receive the compensation they deserve for injuries when the at-fault drivers can't properly compensate them. However, there are important differences in the way the two types of policies work.
Before you can collect from your insurance company under an uninsured motorist policy you need to demonstrate your claim qualifies. This means showing the other driver did not have insurance, or that the accident was a hit-and-run and the identity of the other driver is unknown.
In the case of collecting from an underinsured motorist policy you must show that the policy limits of the at-fault driver have been reached. Sometimes you will not be able to make a claim under this type of policy until after a judgment from a court has been entered.
What Happens When the Other Driver Doesn't Have Enough Coverage
Most people feel that their insurance company represents them. However, insurance companies are for-profit entities whose job is to maximize profits. When you have to make a claim against your uninsured or underinsured motorist policy, your interest and those of your insurance company are in conflict.
In most claims the driver and the insurance company can negotiate a satisfactory settlement with the help of an experienced lawyer. But, sometimes the two sides cannot agree on a fair settlement.
Under California law, insurance companies can require binding arbitration to resolve disputes over the claims of both uninsured and underinsured policies. Successfully arguing a case in arbitration takes a different approach than arguing a case in court in front of a jury.
There are also technical differences between the way an uninsured motorist claim is approached and the way an underinsured motorist claim is approached.
If you have questions about insurance coverage after a car accident, you need to speak with an experienced and knowledgeable San Jose personal injury lawyer right away. Call the Law Office of John J. Garvey, III today at 408-293-7777 to schedule a consultation. Make sure you get the recovery you are legally entitled to.
Source:
http://www.leginfo.ca.gov/cgi-bin/displaycode?section=ins&group=11001-12000&file=11580-11589.5