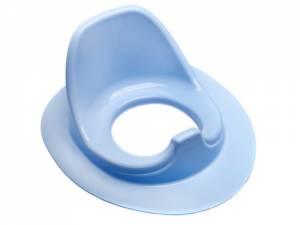 Retail product manufacturers and distributors have the responsibility to ensure that their products are safe and reliable. Unfortunately, defective or otherwise dangerous products do still reach consumers. When a company learns that a product that they manufacture or sell is defective, they have the responsibility to fix the problem and warn customers who have already purchased the product. Often this is done through a product recall. Recalls, however, are usually prompted by reports of injuries caused by the products in question.
Major Retailer Faces Lawsuit
Target has come under scrutiny after serious injuries were allegedly caused by a product sold by the retail giant. A family from Riverside, California has filed a lawsuit against Target regarding a potty trainer that they purchased there that severely injured their 3-year-old son. The young boy's parents and grandparents claim that the boy was nearly dismembered. According to the family, the boy's genitals became stuck in the polypropylene weePOD Basix potty trainer causing severe lacerations. The boy's parents rushed him to the emergency room, and the lasting effects of the injury are unknown.
Past Concerns About the Product
The family of the injured boy filed a lawsuit in Riverside County Superior Court seeking unspecified damages from both Target and California-based Prince Lionheart, maker of the potty trainer. The lawsuit alleges that the companies were negligent and are liable for injuries caused by the defective design. The suit also claims that the two companies failed to recall the product or warn parents about the dangers of the potty trainer even after previous accounts of it causing injuries. Other parents have reported issues with the potty trainer on Target's website in the past.
A spokeswoman for the retailer responded with the statement, "We take product safety incredibly seriously, are committed to providing safe products to our guests and require our vendors to follow all product safety laws and CPSC guidelines for the products they sell at Target." The manufacturer offered similar observations, but both companies declined specific comment.
An Attorney Who Will Fight For Your Rights
Consumers have the right to feel safe when using a product—especially a product meant for children. No parent should have to worry that a product they have bought for their child will hurt or cause injuries. Manufacturers and distributers of products which injure someone should be held legally and financially responsible if the injury is caused by their negligence. If you or someone you love has been injured due to a defective or dangerous product, contact San Jose personal injury lawyer John J. Garvey, III at 408-293-7777 and schedule a free initial consultation.
Sources:
https://www.ocregister.com/2017/12/07/target-sued-over-potty-trainer-that-nearly-dismembers-boy/
http://losangeles.cbslocal.com/2017/12/07/potty-training-seat-lawsuit/